Exhibition
The symbiosis art festival
The symbiosis art festival "Going on a Trip,Getting Ready"
finished
Venue:Kyoto City Museum of Art Annex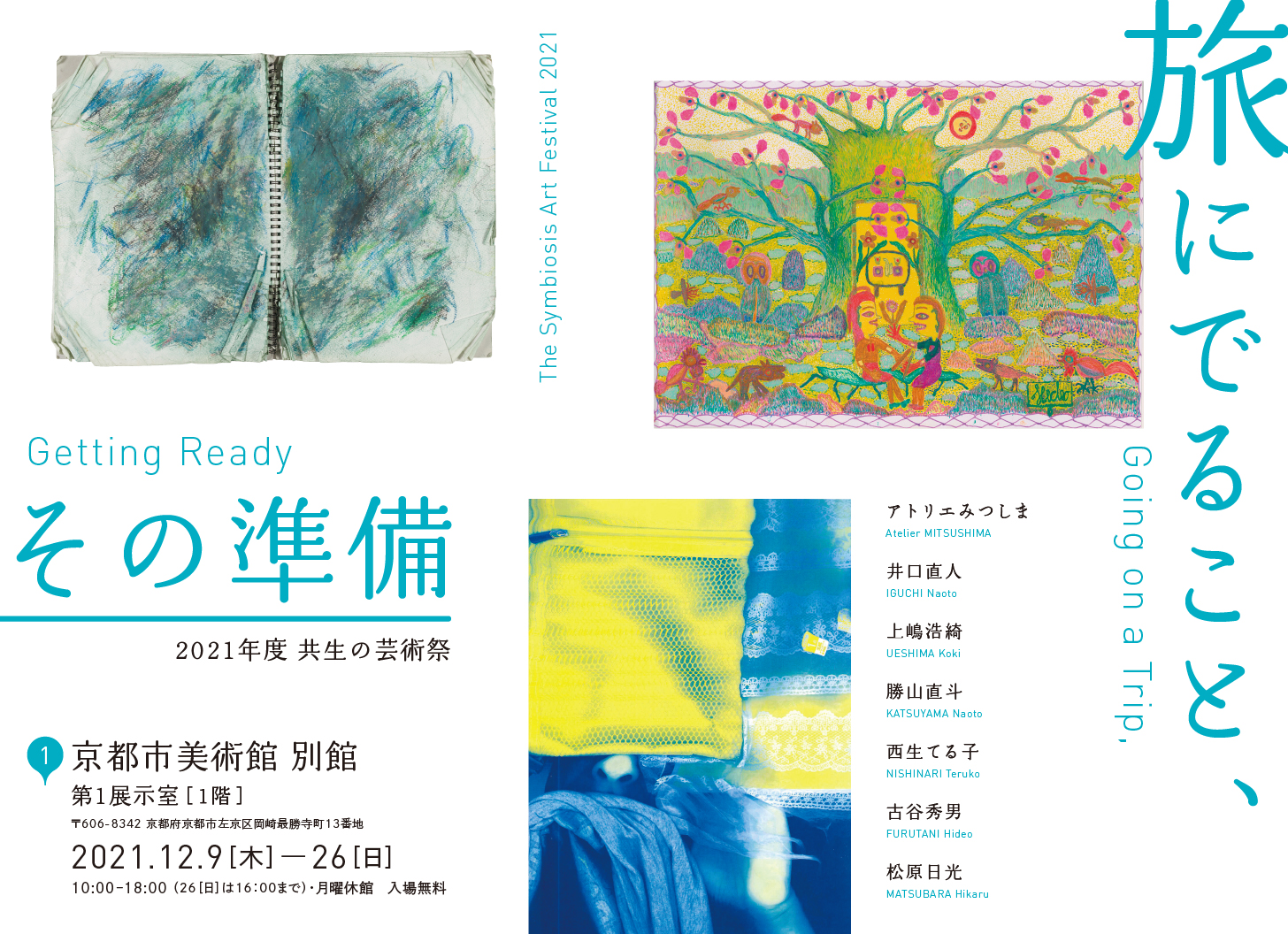 Going on a trip. Departing from here, wondering around the places that you don't know, meeting the new cultures, perceptions and people, moving forwards while occasionally taking a pause. Travelling brings with it diverse ways of being and perspectives on the world, and makes your everyday life fruitful.
However, physical travelling might not be as easy as we imagine it, depending on how flexible you are. Yet, even though you might be unable to go somewhere far away, you are instead able to imagine what the undiscovered place will be looked like. That act would be a form of preparation for going on a trip, and that in itself will lead you to somewhere that isn't here.
In this exhibition, titled "Going on a Trip, Getting Ready.", the expressions of seven different groups of people with disabilities will be introduced. To treat us as each different individuals who obtain each different experiences and perceptions, time, and ways of thinking. If these differences exist, those of us who live with others can be as a traveler between them. Their expressions are sure to help us rediscover the diversity and richness of their world views. That will help us to see a view differently from the one we see right now, and to transform it beautifully, taking us to the future that we anticipate to come.
Schedule
2021-12-9(thu)–12-26(sun)
closed on monday
10:00-18:00
Venue
Kyoto City Museum of Art Annex
access

Artist
Atelier MITSUSHIMA
IGUCHI Naoto
UESHIMA Koki
KATSUYAMA Naoto
NISHINARI Teruko
FURUTANI Hideo
MATSUBARA Hikaru
Works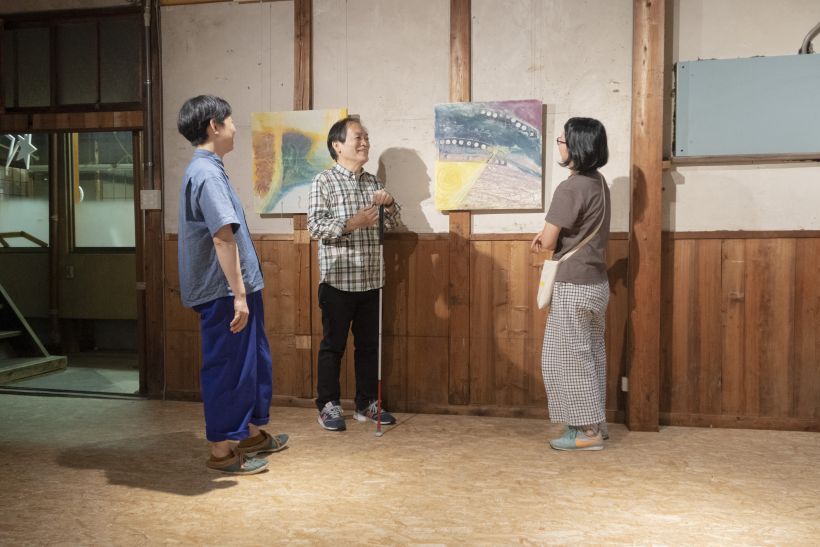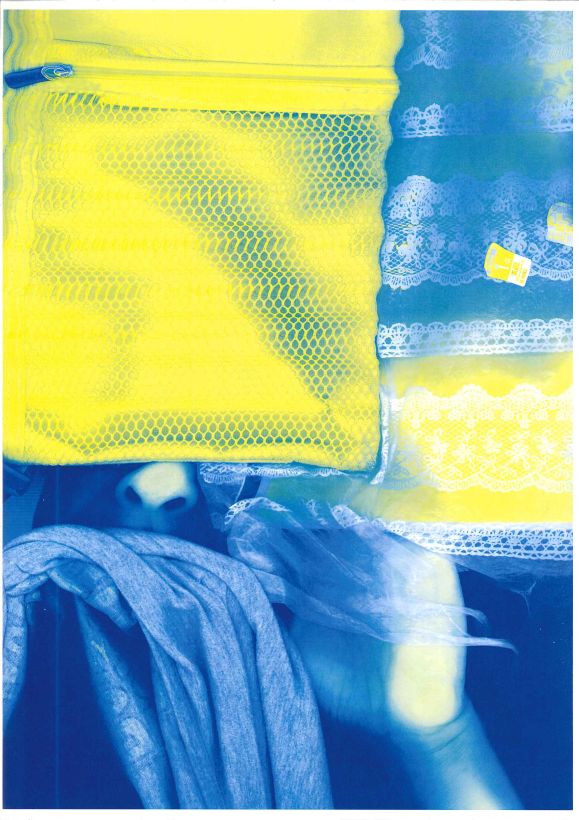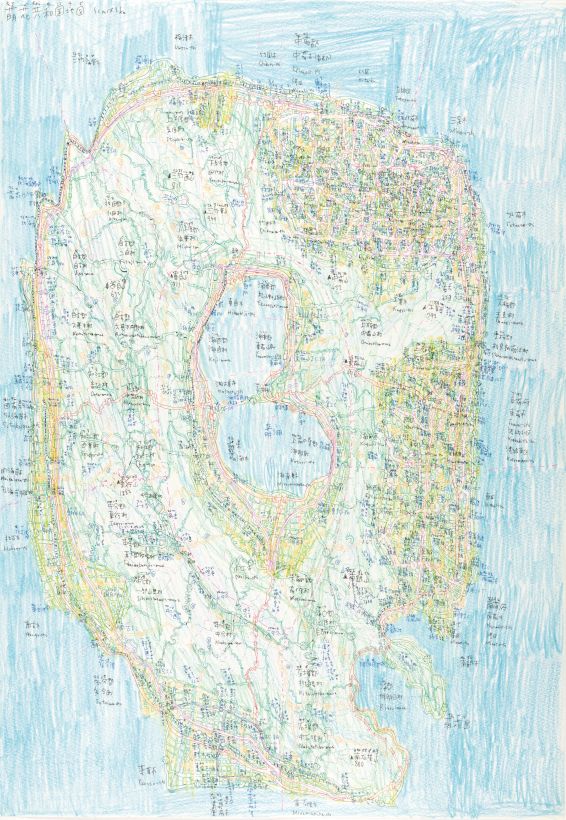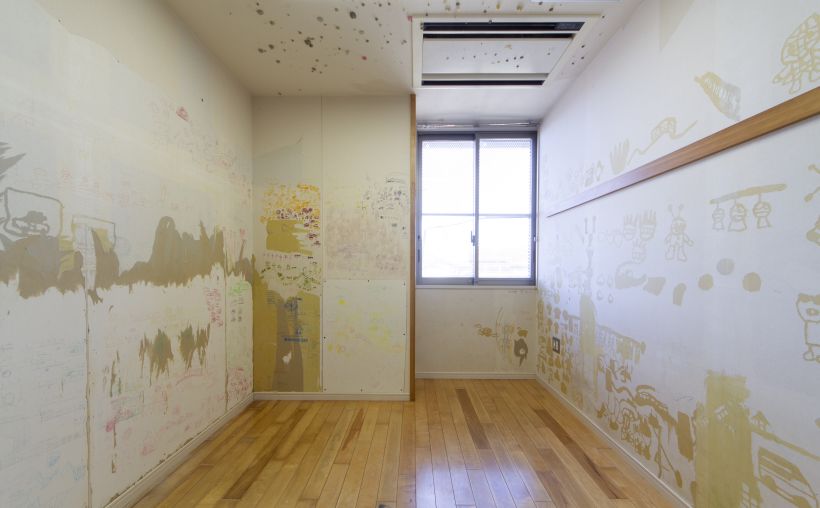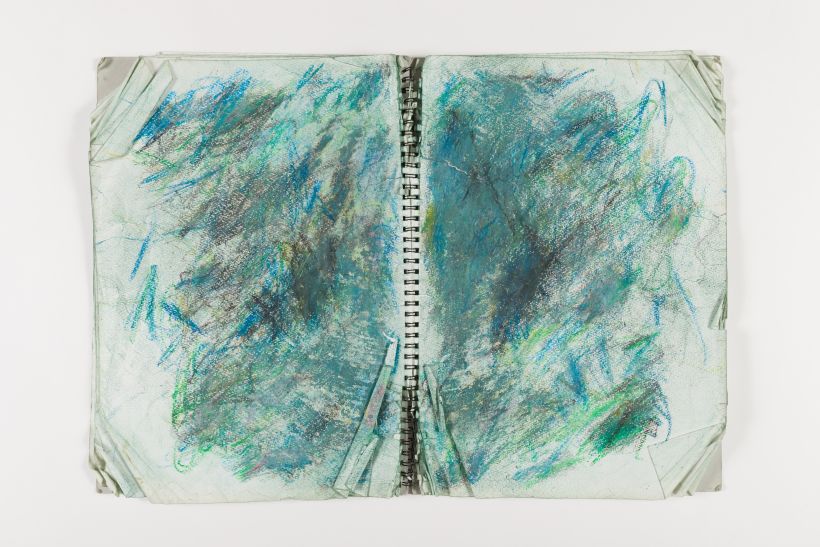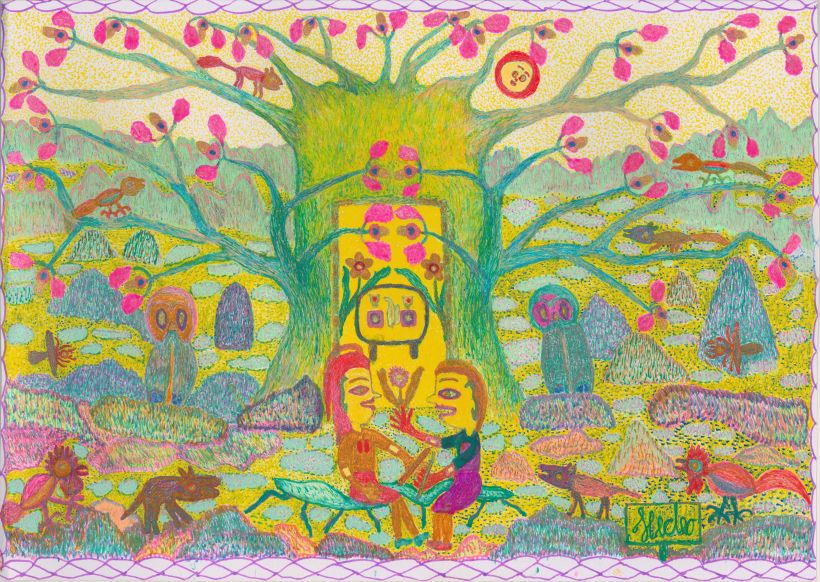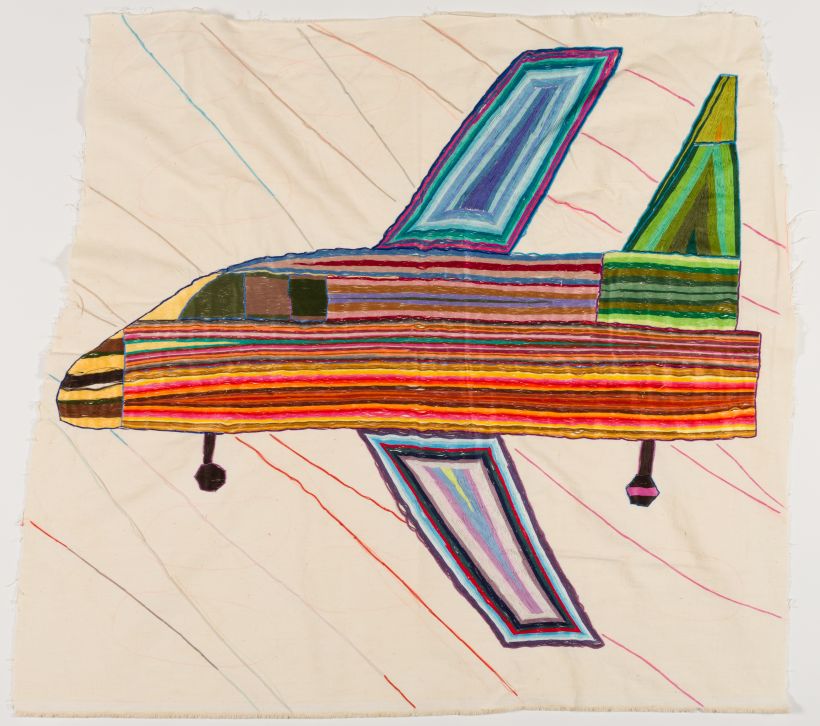 Profile
Atelier MITSUSHIMA
The atelier has resumed its activity since April in 2020. Located in Kyoto Prefecture.
This is an art gallery located near Daitokuji Temple in Kyoto, which was renovated from an old Nishijin textile factory. It is owned by MITSUSHIMA Takayuki, a blind artist, who also uses it as his studio. He is working to create a place where people who cannot see, people who are hard of seeing, and people who can see, can all enjoy art without any form of distinction between them, and he is involved in a variety of initiatives including talk events, performances, and dialogue appreciation sessions.
Atelier MITSUSHIMA (in japanese)

IGUCHI Naoto
Social Welfare Corporation Safurankai
Born in 1971. Lives and works in Aichi Prefecture.
He uses the copy machine at his favorite convenience store or the facility where he goes to school to scan his face along with any particular object that he is interested in at that time. This activity, which started as something playful with the staff, has been going on for more than 18 years through repeated trial and error, and the act has come to be known as a daily scene in the community.
UESHIMA Koki
Employment Support Facility Village REN
Born in 2001. Lives in Kyoto.
Based on a carefully created setting and a self-created guide, the names, topography, and roads of a fictional city are meticulously drawn. It looks like it could be a real place, and if you take a look at the detailed place names, you'll notice they include the names of sweets and flowers, and it describes a certain place that spreads out only from him, a place where no one has ever been.
KATSUYAMA Naoto
Social Welfare Corporation Kumiaien Kumigakuen
Born in 2006. Lives in Saitama Prefecture.
When he didn't have any art materials on hand, he began creating murals of creatures, vehicles and various patterns by moistening the walls of his room with saliva and removing the wallpaper. Also, the wallpaper that was removed was chewed up in his mouth and then thrown against the ceiling, leaving traces of it everywhere in the facility. Today, Katsuyama's murals can be found in several rooms of the facility.
NISHINARI Teruko
Social Welfare Corporation Minami Yamashiro Gakuen
Born in 1955. Lives in Kyoto.
She draws a few lines in a sketchbook with a crayon, and then proceeds to draw a few lines on the next page as well. Upon reaching the end of the sketchbook, she turns back to the previous page and starts going back to the original page in the same way. It's as if the sketchbook is a picture for her, and the days she spends there are trapped in it as a trail.
FURUTANI Hideo
Social Welfare Corporation Yamatokai
Born in 1941. Lives in Nara Prefecture.
From the age of 16, he lived in Brazil for 33 years as a pioneer immigrant before returning to Japan. At the Yamato Kogen Taiyo no Ie, where he was admitted, he began to paint following the advice of the staff there. He began to paint after his 60th birthday, and has now created a huge number of paintings. He painstakingly paints his own sense of the world, thinking about his childhood in Japan and the landscape and farm life in Brazil. Registered artist at Able Art Company.
Able Art Company

MATSUBARA Hikaru
Born in 1975. Lives and works in Kyoto Prefecture.
Began embroidery at the age of 16. The ships and airplanes that he saw on his travels and the flowers that bloom in his garden, each season is represented as large "embroidery paintings." If they are pained by an earthquake, a languid animal appears on the canvas, and if he is impressed by a temple he visited, a unique pattern appears on the petals. The repeated movement of the needle in the repetitive daily routine spins out MATSUBARA's world with vivid colors.
The Kyoto Archive of Art by People with Disabilities

Organize

Kyoto Culture and Art Promotion Organization for People with Disabilities
Cooperation
Social Welfare Corporation Safurankai Safuran Seikatsu-en
Social Welfare Corporation Yamatokai Yamato Kogen Taiyo no Ie
Able Art Company
Social Welfare Corporation Kumiaien Kumigakuen
Atelier MITSUSHIMA
Social Welfare Corporation Minami Yamashiro Gakuen
Employment Support Facility Village REN
(in no particular order)
To visitors
Art space co-jin carries out new safety regulations, including frequent ventilation,
sanitation and disinfection of common objects such as door knobs and pens, and staff
are all wearing masks during operating hours.
Here are the measures we are taking for COVID-19 prevention. We thank you very
much for your kind attention and cooperation.

●Reschedule your visit if/when you feel unwell.
●Wear a mask and use hand sanitizer when entering the gallery
●We may limit the number of people who can enter to avoid crowding
●Leave your contact information in the event of an infection cluster occuring
Records of Exhibition