EMO' et MOE
finished
Venue:art space co-jin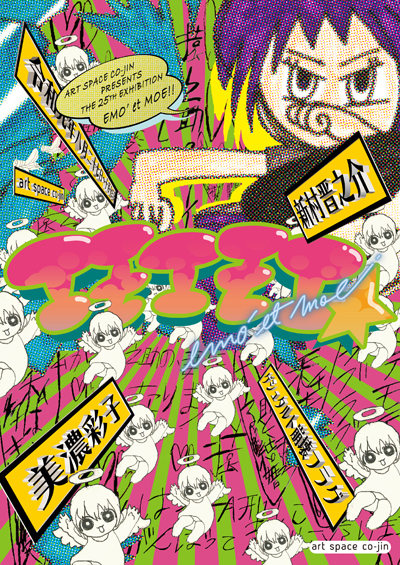 we Japanese have spent deel of time trying to express in words the things that stir our emotions.
in the past,those incluceded okashi(when you are moved by somthing, if logiaclly touched by something unexpectedly),and wabi sabi (an aesthetic sene in Japanese art emphasising quiet simplicity and subdued refinement).
Schedule
2019-8-27(tue)–10-13(sun)
close on Monday
10:00-18:00
9/1~7 OPEN
10:00am - 20:00pm
Artist
Gesyutaruto Houkai Fragu
Nimura Shinnosuke
MIno Ayako
Works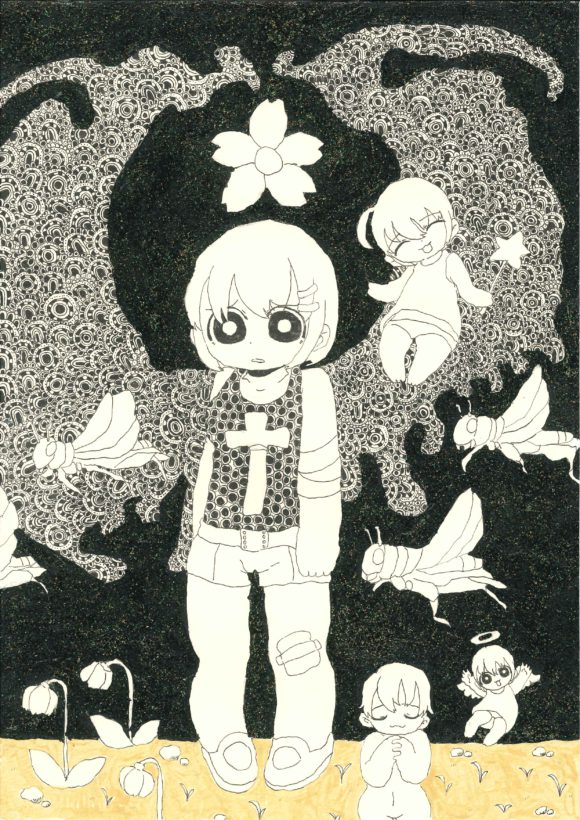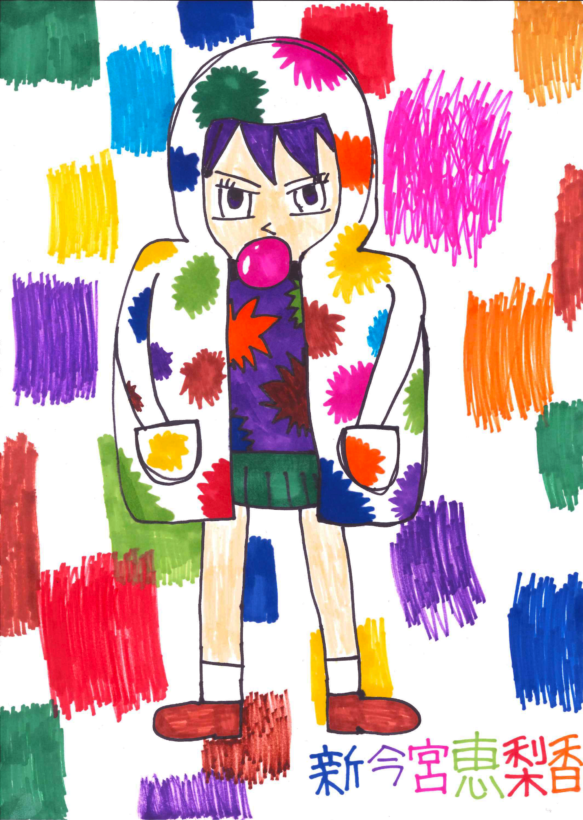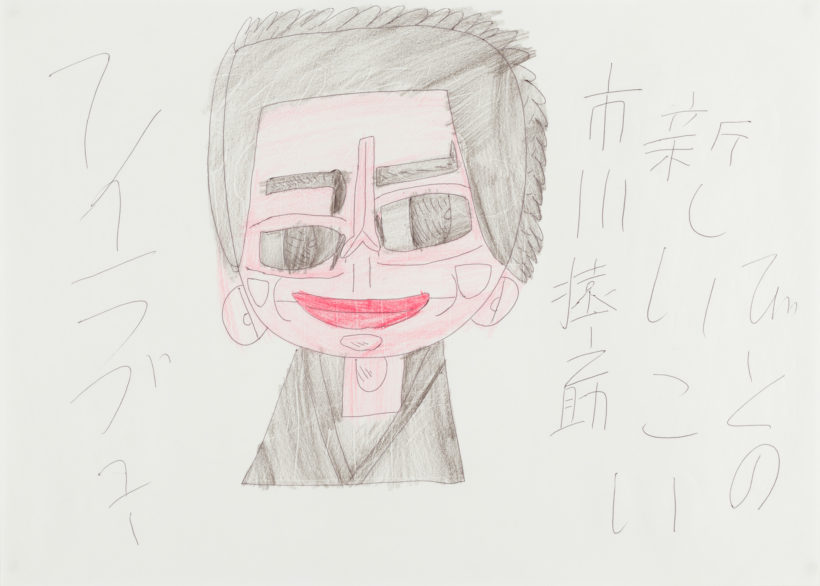 Profile
Gesyutaruto Houkai Furagu
Born in 1997.
She has begun to create paintings from childhood.
The characters within her works are not have meaning particularly, which is her original.
It can be thought appearance of her working basis : an interest in "vague things to be not sure to exist or not". Moreover, she likes animation and manga, also has interest in religious outlook whether in East or West, and reflects them into her own works.
NIIMURA Shinnosuke
Born in 1987.
He often creates the works about his interested topics as motifs, for example current affairs.
Nowadays he is painting the characters humanized from each Osaka Metro's line and heaps them up. This series was started in response to privatization of Osaka Municipal Subway in April 2018.
The characters he makes often have abilities of the characters in dramas and animations which he has appreciated about that time.
MINO Ayako
Born in 1993.
She mainly had been creating a lot of drawings about Japanese history to attract a certain staff's attention who is working at the facility which she uses.
However he hardly loved her back, so she takes up with ICHIKAWA Ennosuke who is a kabuki actor as 'new sweetheart', and draws him nowadays.
Most of the works are drawn with a ballpoint, and the locus' round trip makes her unique lines combining sharpness and fluctuation.
Organize
art space co-jin
Kyoto Culture and Art Promotion Organization for People with Disabilities
Cooperation
Kurashi Lamp, General Inc. Association
Mizunagi Gakuen Social Welfare Corp.,
Fukushikobo P&P Studio & Gallery MATTua-LA