Co-jin Collection 6ix Nikki
finished
Venue:art space co-jin
In Japan, diaries of various forms have been developed since kana (one of the written forms of Japanese) was first established. Even nowadays, diaries still play a remarkable role in our daily lives. Diaries at schools and work places as a way of communication, diaries used to keep a record of training menus for athletes, and diaries as simple scribbles like we see on twitter. In these diaries, a writer's individual feelings and memories are kept, alongside their relationships with the people and the things in their lives, bringing about the existence of various different types of the world.
At this exhibition, we take a close up of such creations which bring us fresh surprises, featuring paintings, 3D works and other supportive materials based on the captivating diaries kept by 5 artists, TADA Katsuya, NAGASHIMA Tou, HIROKAWA Terufumi, MATSUBARA Hikaru and YOSHIDA Akihiro.
A picture diary is carefully drawn like a painting, one page of the diary shows the transformation from stick figures to realism, with notes that spell out the events of the days over 100 times. Each story unfolds fascinatingly from the past to the present.
Please enjoy the theatrical wonders where each world view and different visions resonate with a little excitement of sneaking a peak at the "hidden parts" of another person's secret diary.
Schedule
2021-8-3(tue)–12-26(sun)
closed on monday
*We are temporally closed from August 20th to September 12th.
10:00-18:00
Works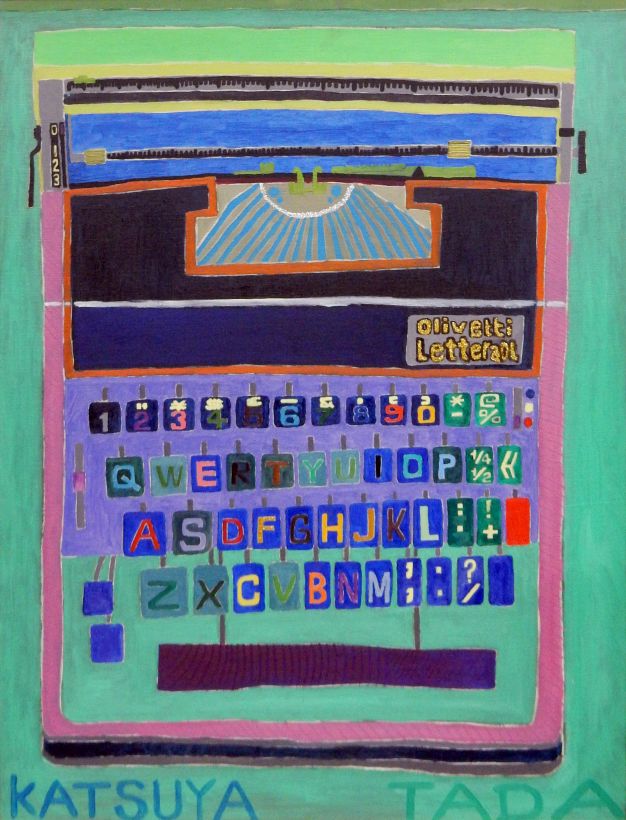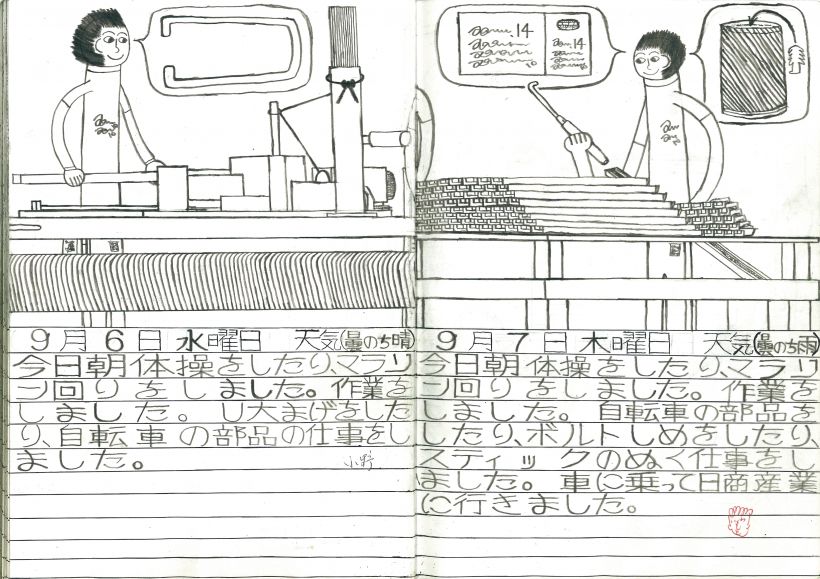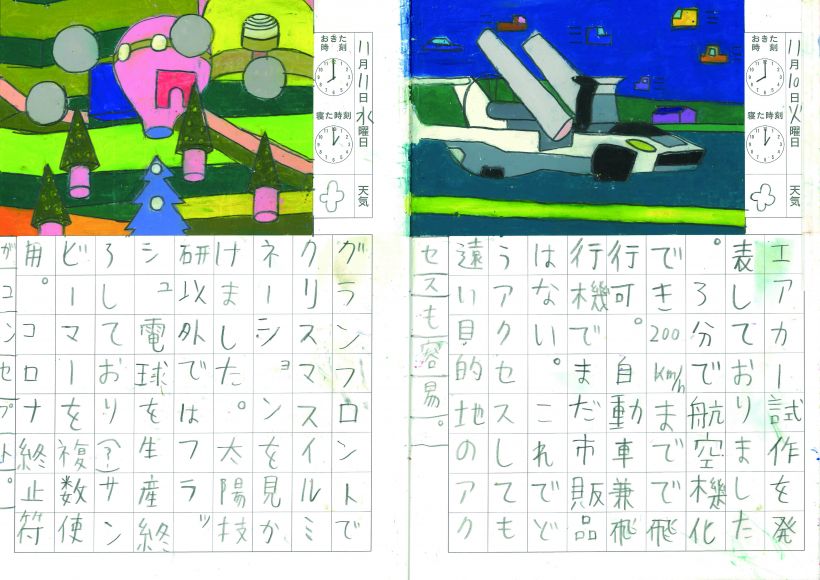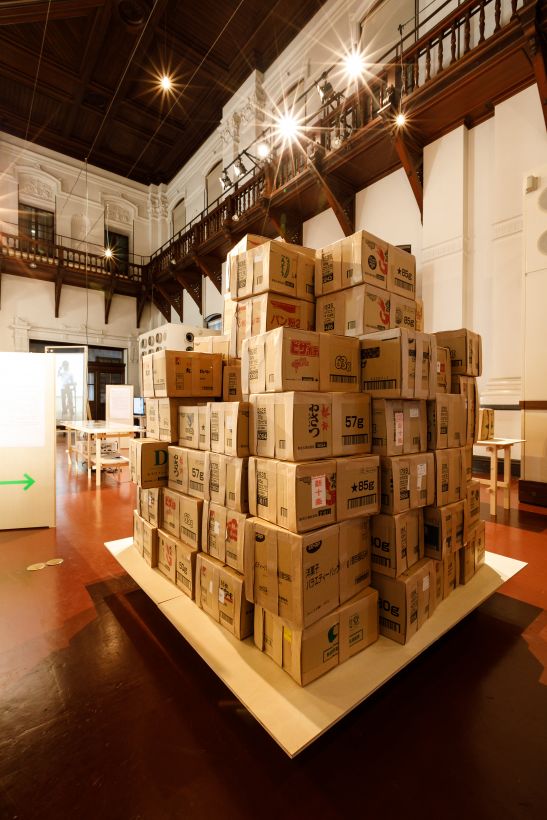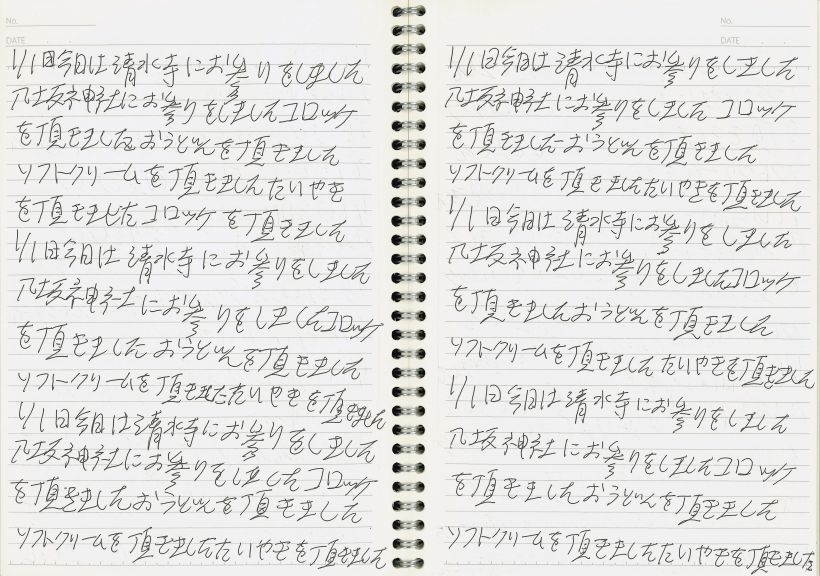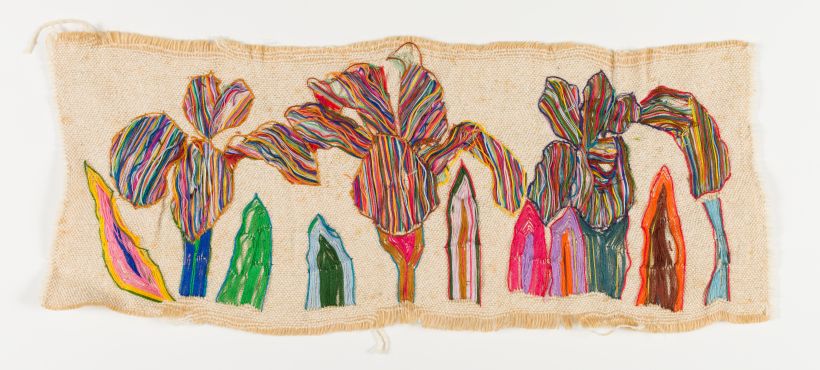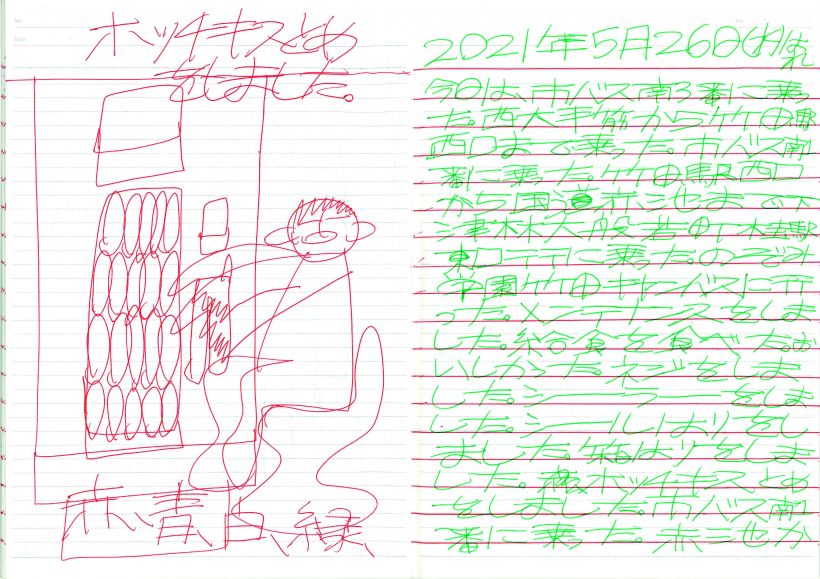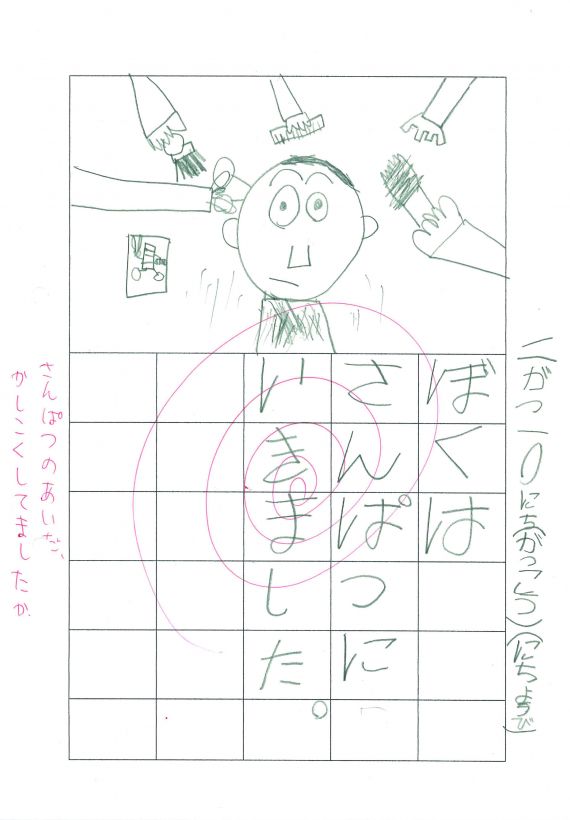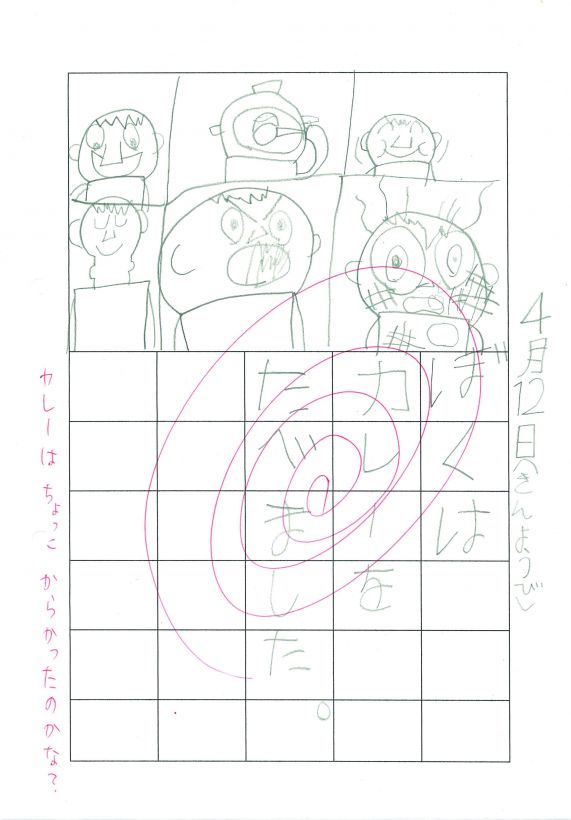 Profile
TADA Katsuya
Born in 1973
Resides in Ibaraki City, Osaka

Opened an exhibition at Gallery San in 1989 about his picture diary that he has been recording without a fail ever since when he was a 4th grade student at elementary school. That must have been a trigger for him to start an art based life, he started going to Kusakabe Art Class to learn oil painting and that led to where he is now. He is very good at calculating the day of the week of any given year, remembering all the ways back from his past trips and keeping a list of some complicated numbers for darts he drew at school, he could accurately recreate all these details in his diary when he came home. He can also trace the original sketch lines even though they are disappearing from the layer of paintings, that is because he remembers all of the lines, even without the visual cues. His memory and his sense of touch are integrated by his angle and that allows him to keep producing brand new and well-formed objects.
NAGASHIMA Tou
Born in 1998
Resides in Kyoto City

It was the November of 2002, his picture diary was being recorded as a part of his kindergarten's activities. At the beginning, he was colouring in the base lines that his parents initially drew. When it comes to writing letters, he was supported by hand and his parents constantly continued until he was able to grow in confidence. Soon, he could draw anything he wanted and since he has kept more than 211 diaries. Based on the continuous practice of constructing sentences in his diaries and brushing up his skills on oil pastel, he showed an interest of depicting things with computer graphics. Turning various incidents which happen in everyday life that interest him, some industrial production and social phenomenon into humanized forms or abstracted from his own perspective; he has established affluent and various different types of visions and expressed these through some of his series, "Shin kuyakusho", "Neyurito", "Torokko Operation" and "Hikoridikori". The effort of nearly 20 years of keeping his diary shows no flaws and has even strengthened his skills in painting and his family support that devotedly helped him navigate up to where he is has been another huge element.
HIROKAWA Terufumi
Born in 1965
Resides in Kyoto City

Hirokawa's diary is all about repetitive days. His diary often extends more than a diary book. For example, in one diary there is just two days recorded. At a maximum, his day was repeated over 400 times. What's written in there are dates, places he went, what he did, what he purchased or ate, and very occasionally even his thoughts. The diary is not made to be shared with someone. He never draws.
The diaries are sometimes packed up in a carbon box and taped around very tightly. It's something called a "box", and it becomes something important more than a life.
Those boxes are actually increasing. When he creates something, he locks himself out in his room and keeps producing with no showing or talking. The contents are unknown. He produces one thing in a day, and these have piled up day by day occupying not only his own room but up to and including the communal space at the group home.
MATSUBARA Hikaru
Born in 1975
Resides in Kyoto City

The picture diary that Matsubara has kept writing since he was little. In the mid 90's, he printed out the letters that he typed with a type writer. After that, he formed his style with some intensive stroke like figures as you can see on the back of embroidery, and now he adds some colours by using several coloured ballpoint pens.
He began stitching when he was 16 years old. Ships or airplanes that he saw during his travel and some seasonal flowers blooming in gardens are the motif for his big embroidery pictures. When he felt sorry about natural disasters that had occurred, some sorrowful animals were depicted on a canvas; when he was amazed by a temple he visited, he drew some petals with unique patterns. The repetitive movement of needles when he stiches are produced in his on- going every day, and these weave together his creations /visions with bright colours.
YOSHIDA Akihiro
Born in 1993
Resides in Kyoto City

The diary Yoshida has kept writing since he was a lower grade student at elementary school, and in its early days it was all about days that began with "I cried …"
You can imagine how playful Yoshida is from his witty pictures or sentences that he writes about his favourite things or incidents.
He still writes at his working place and at home. At around age 3, he asked for help with drawing something, he needed the navigation of an adult's hand to create a sketch. Soon he started drawing on chalkboard or paper images that have arms and legs. By the time when he attended nursery, he often drew characters from animation or films he had seen. When entering elementary school, he began to draw many things, such as things that he likes after searching them out on the net.
Pictures seen in his diary are not real objects that you can see in a picture or in real life. He draws something from his memory. For example, little sister Mami, who passed away when she was little, exists in his diary and it's even described how she grew up with her family.
Organize
art space co-jin
Kyoto Culture and Art Promotion Organization for People with Disabilities
Cooperation
Kusakabe Art Class
NPO Corporation Kanon
Wakuwaku Non-profit Organization
Gathering to support NAGASHIMA Tou's exhibition
To visitors
Art space co-jin carries out new safety regulations, including frequent ventilation,
sanitation and disinfection of common objects such as door knobs and pens, and staff
are all wearing masks during operating hours.
Here are the measures we are taking for COVID-19 prevention. We thank you very
much for your kind attention and cooperation.

●Reschedule your visit if/when you feel unwell.
●Wear a mask and use hand sanitizer when entering the gallery
●We may limit the number of people who can enter to avoid crowding
●Leave your contact information in the event of an infection cluster occuring
Records of Exhibition