ART QUEVEAU KUBO Naoki
finished
Venue:art space co-jin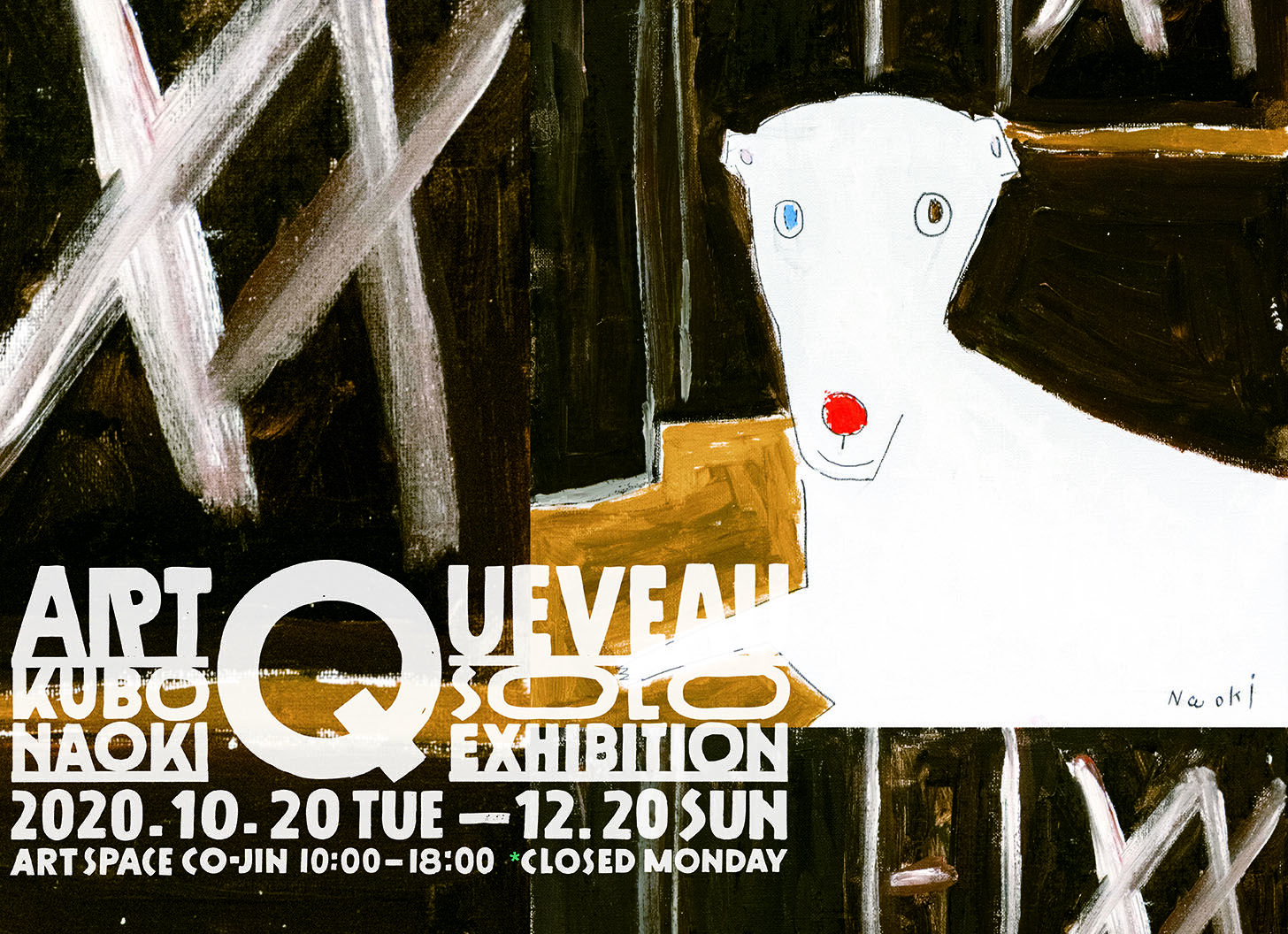 Through this exhibition, we will introduce the works of KUBO Naoki, who is actively making artwork centered around paintings with Kyoto City as his base. The exhibition includes 200-odd pieces ranging from drawings of important people in his life, to recent works from his oil paintings, photo albums, and artwork made at the Art Classroom Atelier Uoof. One characteristic of his style is that he uses colors in a way as if to avoid the lines he has laid down―to put it into musical terms, it's like he's placing rests here and there. Those blank spaces give birth to patterns which seem gentle and friendly, while at the same time producing a space with a bit of ennui. Facing the works, if you yield yourself to them, it's almost as if KUBO's pictures are relaying some kind of important allegorical message to you.
Embedded in the meaning of the title "ART QUEVEAU," we can see hints taken from the 19th Century art movement, particularly from "Kubo's New Art." The exhibition is structured from an amalgamation of focusing on the point of view of the subjects of his paintings/pictures, as well as including interview footage and the like. We are positive you'll enjoy KUBO's works, so please come and see them for yourself.
Schedule
2020-10-20(tue)–12-20(sun)
closed on monday
10:00-18:00
Works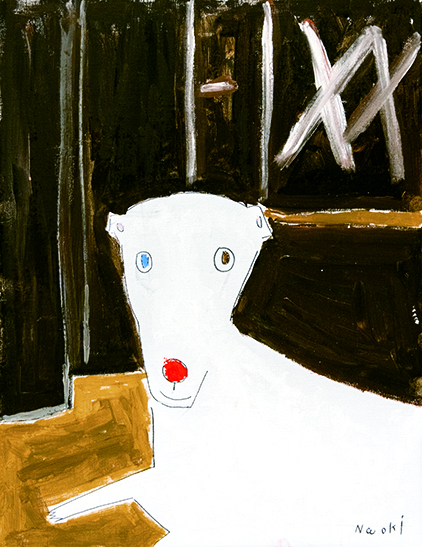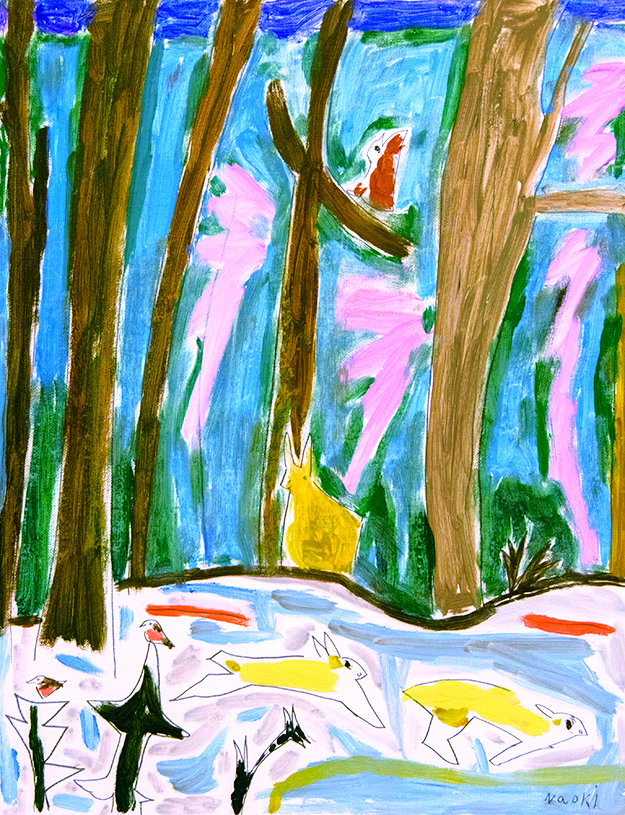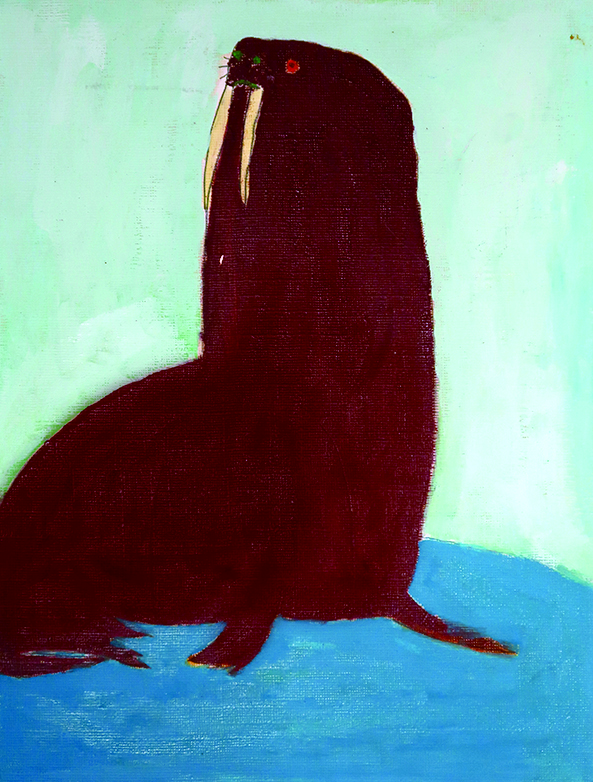 Profile
KUBO Naoki
Born in 1986, resides in Kyoto City.
He has participated in many exhibitions, both group and individual, including the Kanden Collabo Art, Kyoto Totteoki no Geijutsusai and so on. He's also made and exhibited works with Atelier Uoof, and Tensai Art Kyoto. Some of his works have been made into products, and a variety of his goods are sold by Atelier Tomo. He starts with refined lines produced by his use of strong pressure while drawing, creating humorous drawings of people and animals, which he then cuts out and arranges into mixed media works, as well as oil paintings based on reliefs, always working energetically.
To visitors
Art space co-jin carries out new safety regulations, including frequent ventilation,
sanitation and disinfection of common objects such as door knobs and pens, and staff
are all wearing masks during operating hours.
Here are the measures we are taking for COVID-19 prevention. We thank you very
much for your kind attention and cooperation.

●Reschedule your visit if/when you feel unwell.
●Wear a mask and use hand sanitizer when entering the gallery
●We may limit the number of people who can enter to avoid crowding
●Leave your contact information in the event of an infection cluster occuring
Organize
art space co-jin
Kyoto Culture and Art Promotion Organization for People with Disabilities
Cooperation
Atelier Uoof
Atelier TOMO
TAKEI Masakazu(Editor)
Records of Exhibition